Today I get to share my newest project with you guys! Held Against You is my second novel. It is a New Adult Romantic Suspense about a bounty hunter and his target. The story starts with him capturing her and, of course, an EPIC road trip ensues. There are tons of 80's pop culture references, a couple of sexy brooding men, one sassy heroine, and dangerous secrets between them.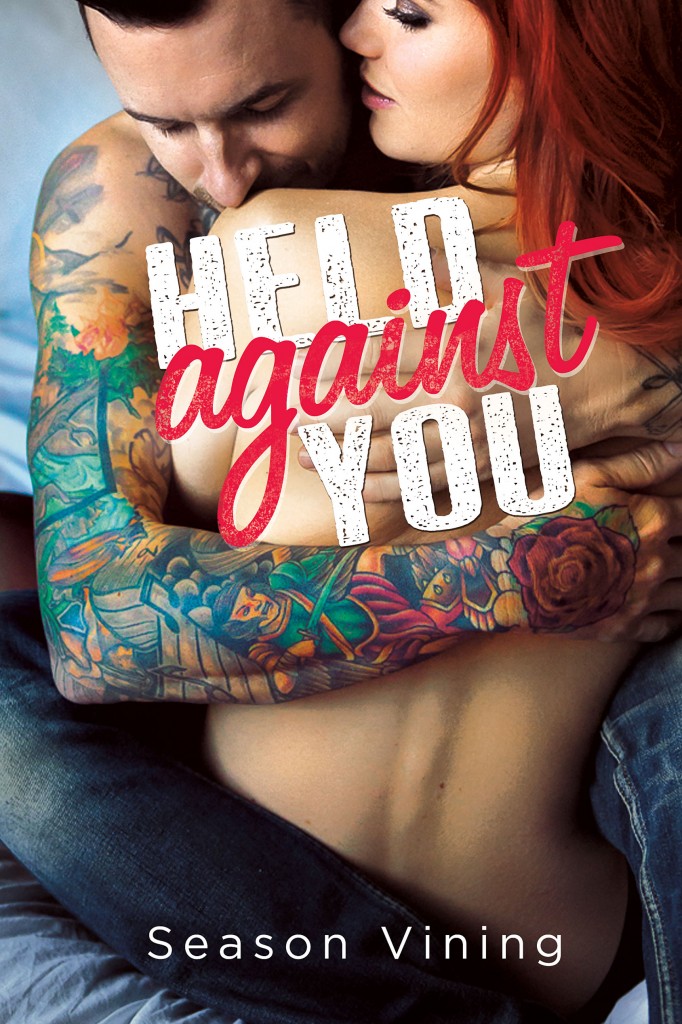 Here's the official blurb:
Accused of a horrible crime and on the run, Kat has been rejected by everyone she loves. She's a fugitive from her past, flitting from town to town with nothing but the clothes on her back. Until she meets a man who literally stops her in her tracks.
This notorious bounty hunter, with his stunning good looks and powerful instincts, never fails to capture his prey. But there's something about his newest mark that gets under his skin–and it's not just the naked innocence he sees in her eyes. Behind his ice cold demeanor, he has his own secrets… and now his lively, vulnerable captive is about to crack him wide open.
As they drive across the country together, neither of them can deny the spark of attraction between them. Will their journey force these two passionate opposites together…or will their dangerous secrets be too much to bear?
The best part of this beautiful cover, is that we didn't use a stock photography site to find the image. These are not models. This is a real couple! How cool is that? I had so much fun writing this story and can't wait to share it with you guys on January 13, 2015. I'll be sharing some teasers along the way, so stay tuned to my Facebook page and Twitter for updates.
In the meantime, add it to your Goodreads TBR list!